The Griffith Observatory | Every picture has a story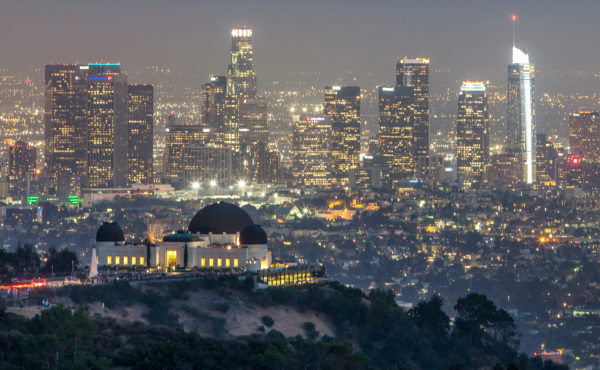 This is my first blog post of the "Every picture has a story" series. A picture can say a thousand words but sometimes they cannot say what was involved to take them. Here is the first story behind my pictures.
The plan was to take a picture of the Griffith Observatory park with downtown Los Angeles in the background at sunset. Plain and simple and yet I wasn't too sure how to get to this location where the observatory and downtown are aligned in the frame. So I planned to be there way before sunset in order to have plenty of time ahead to find it.
I started my journey at the Getty museum and asked the Uber driver to pick me up at the museum and drop me by the Hollywood sign and from there I thought i'd walk on some trail to find a good spot… but poor swiss me, I didn't expect the traffic to be that bad and even with hours ahead I arrived late! I rushed to find this place and finally made it completely soaked in sweat. I didn't have my tripod (I know I know… stupid me), hence I put my camera on my bag which is something no photographer recommends, too unstable and too close to the ground. I quickly pulled out bushes to get an unobstructed view for the lens, I had my 70-200mm but I would recommend the 400mm. The sun was already low but I managed to get this one which I think is not too bad after all.
So if you want to know where this spot is located: Mt Chapel trail, not far from the antenna of the LA communications facility. If you happen to have others or better suggestions for shooting locations of the Griffith Observatory I would be glad to know them, just leave a message in the comment section below… 🙂
Shooting location on Google Maps :