Contact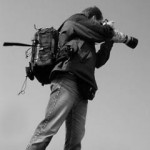 Hello ! Thank you for visiting my website ! I am an avid traveler and photographer trying to make pictures of things I see.
If you want to contact me, drop me a note using the form below. Please feel free to ask me any question you might have regarding my photography.
I also speak French, Spanish and Italian.
Copyright Notice: Please don't use any of my images on websites, blogs or other media without my explicit permission. If you are interested in a picture drop me a message using the form below and I'll see what I can do for you.