Graphic Design
The project history
Poorly done calculations predicted that Cointrin would be jammed by 1985. Faced with this threat, a radical solution was taken: adding a second runway on the territories of Collex-Bossy and Versoix by connecting it to the one of Cointrin. This was the project called "La piste en baïonnette" (bayonet runway) of 1969. If the public discovered the project by that year, the plans date in fact from 1953, when Meyrin or Ferney-Voltaire were only modest villages, and when airliners were not even yet equipped with jet engines.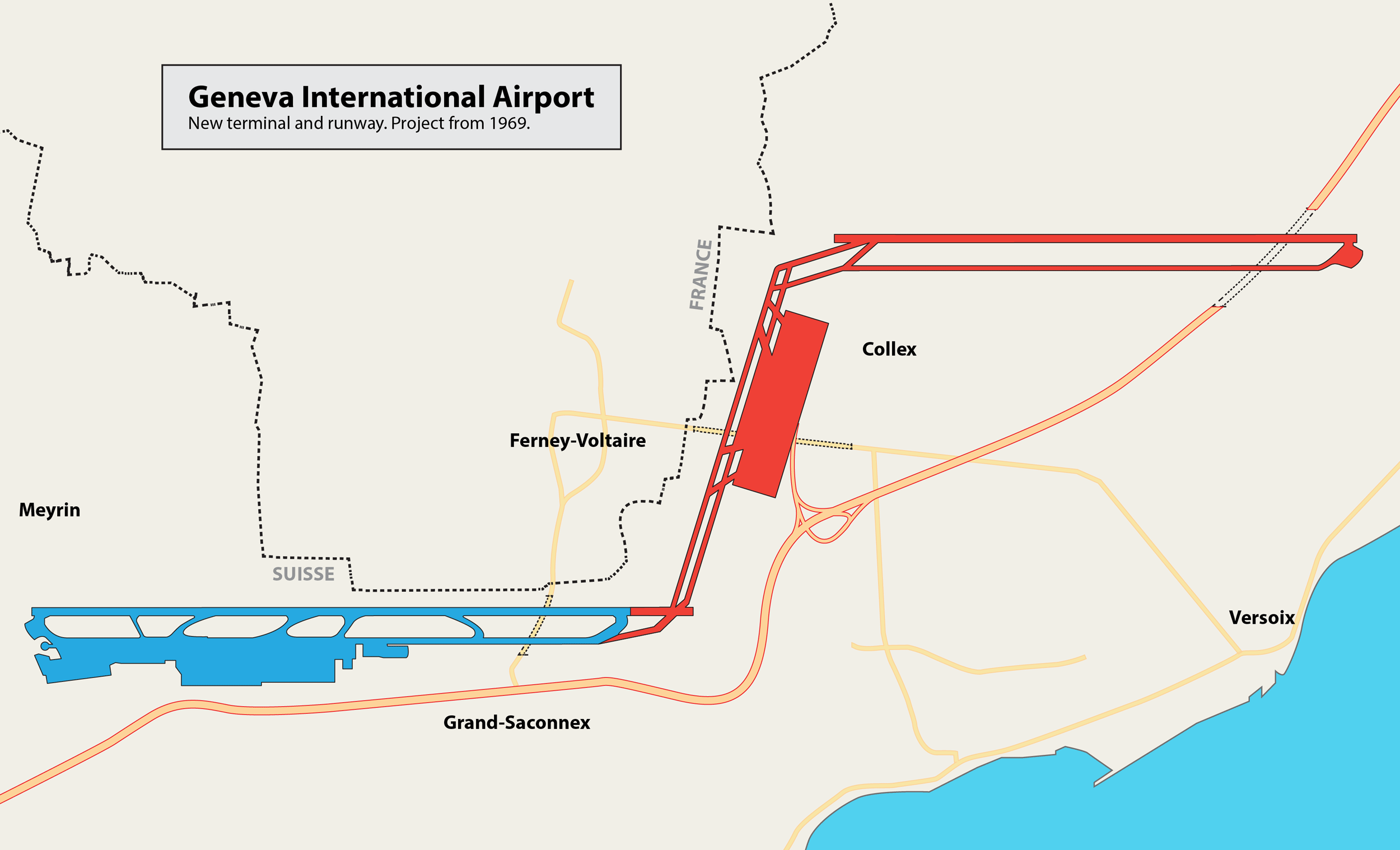 Doubling the Geneva International Airport capacity with a second "bayonet" runway and a new terminal. In blue, the actual airport. In red, the new runway and terminal from the 1969 crazy project.
Personal project by Alejandro Pérez
Work done: Layout design
Software: Adobe Illustrator
Info source: Pionnair.ch
Personal project by Alejandro Pérez
Work done : Reproduction and 3D modeling of a Rolex Cosmograph Daytona watch.
Software: Autodesk Maya
Personal projet by Alejandro Pérez
Work done: 2D modeling of Rolex Oyster GMT-Master II watches
Software: Adobe Illustrator.
Project for Sami Coll (Digital Analyst)
https://samicoll.blog
(Geneva/Switzerland)
Work done:
Removing people from the background
for his portrait and
 video editing
.
Author: Alejandro Pérez
Software: Adobe Photoshop, Adobe Première Pro