Bryce Canyon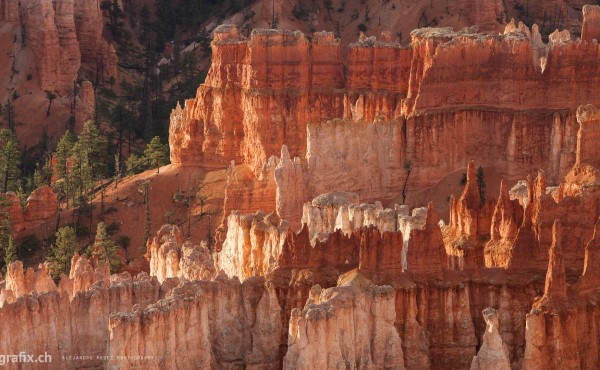 Bryce Canyon National Park is located between Zion Park and Kodachrome Basin. It is one of the most beautiful parks in Utah and is therefore more frequented and less wild. Bryce Canyon is not a canyon, but rather a limestone plateau, located between 2'018 and 2'748 m. Once covered by the sea, it is now covered with fairy chimneys, here called hoodoos. Great hiking and photography is to be done in the park, to admire the rocks, ranging from yellow to dark red as well as chipmunks, a kind of small squirrels.
Film : Alejandro | Narration : Kayla | Music : Peter Gabriel (San Jacinto instrumental – New Blood)
Summer 2015 during our road trip we visited the Bryce Canyon National Park located in the state of Utah in the USA. The park is a delight for hiking and photography. This is a short video of our visit narrated by Kayla, 12 years old, in french (english subtitles available).